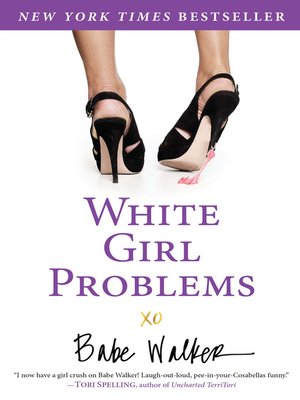 I picked up "White Girl Problems" because I thought it would be a cheeky read. Initially though I found it even too vapid for me. Yes, I do realize that's the point. After taking a hiatus from the book, I realized I had to give it another go. I actually thoroughly enjoyed it when I gave it a second chance. I appreciated it for what it was, a lighthearted tip toe through life via the lens of a privileged white girl. Perhaps you have to be in the right frame of mind to appreciate Babe Walker's humor.
Have you read "White Girl Problems"? If so, what did you think? Do tell! 
My next pick for Blogger Book Club is my idea of the quintessential summer read, "I Take You" by Eliza Kennedy. I'm trying not devour it, as it's a story line I quite want to savor.
"Meet Lily Wilder: New Yorker, lawyer extraordinaire, blushing bride. And totally incapable of being faithful to one man.Lily's fiancé Will is a brilliant, handsome archaeologist. Lily is sassy, impulsive, fond of a good drink (or five) and has no business getting married. Lily likes Will, but does she love him? Will loves Lily, but does he know her? As the wedding approaches, Lily's nights—and mornings, and afternoons—of booze, laughter and questionable decisions become a growing reminder that the happiest day of her life might turn out to be her worst mistake yet. Unapologetically sexy with the ribald humor of Bridesmaids, this joyously provocative debut introduces a self-assured protagonist you won't soon forget."
As always you'll have two full months to read "I Take You", then we'll discuss on August 31st. Use the hashtag #bloggerbookclub if you're reading along.