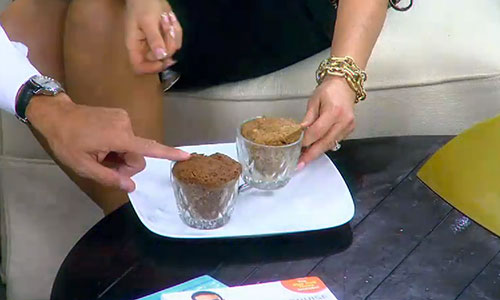 For the past few weeks I've been incorporating Jorge Cruise's recipe for what I deem "energy muffins" into my breakfast repertoire. These muffins are designed to provide sustainable energy that lasts through lunch, thanks to coconut oil - a healthy fat that's good for your brain, fiber-rich flaxseed and egg protein. The brilliance of these muffins is the manner in which you make them.
Ingredients: 1/4 cup ground flax, 1 tsp baking powder, 2 tsp cinnamon, 1 tsp coconut oil 1 egg, 1 packet stevia (makes 1 serving)
Directions: Mix all ingredients together in a mug and microwave for 50 seconds. Allow to cool to a safe temperature.
These muffins are the easiest thing to whip together and are surprising filling. Incorporating dried or fresh fruit into the muffin would be a another way to mix things up if you tire of them in their traditional state. I also substitute a sweetener by Wholesome Sweeteners called Zero, as I prefer the flavor to Stevia.
Enjoy!